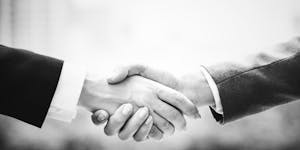 Dear friends,
Antitrustitalia's 49th lunch talk is scheduled on Thursday, 21 February 2019, 12:30 pm at Confindustria Bruxelles (Av. de la Joyeuse Entrée 1 – 1040 Brussels – Metro Schuman).
Maria Jaspers and Aleko Bogdanov  (DG COMP) will present on:
The New Cooperation Procedure in Antitrust Cases
Following the well-established and successful framework for rewarding cooperation by companies investigated in the area of cartels (Leniency and Settlements) and a first non-cartel cooperation case in 2016 (ARA Foreclosure), the Commission has recently concluded several non-cartel antitrust cases where companies have cooperated with the Commission in return for a reduction of the fine. These cases included the four Consumer Electronics cases, the Guess case, as well as, more recently, the MasterCard case.
Maria Jaspers and Aleko Bogdanov will present this new antitrust cooperation procedure, explaining its background, its procedural steps and the elements taken into account for a potential fine reduction.
Maria Jaspers is the head of the Antitrust Policy and Case Support Unit in DG Competition of the European Commission. The unit is in charge of coordinating the Commission's antitrust and cartel cases and developing competition policy in this area. Before that, Maria spent five years as a head of unit in the Cartel Directorate.
Aleko Bogdanov works in the Antitrust Policy and Case support unit of DG Competition. He joined the Commission in 2011 and has dealt with antitrust, cartel and merger cases in various sectors. He also participates in various policy projects. Aleko Bogdanov is a French qualified lawyer and holds a master's degree from the Paris Institut d'Etudes Politiques (Sciences Po) and a master's degree in EU business law from Strasbourg University. He teaches "Free movement of goods" in the SKEMA business school of Lille. Before joining the Commission, Aleko worked as a lawyer and in-house counsel in private practice in Paris.
Lunch will be provided at 12:30, the presentation will begin at 13:00 and will be followed by a Q&A session.
Entrance is free for antitrustitalia's supporters. For non-supporters, there is a fee of EUR 25 to cover the cost of the lunch. Receipts can be printed from the link directly.
Please register via Eventbrite
As space is limited, please let us know if you are unable to attend, so that we can offer your place to other colleagues. For non-supporters, cancellation should be notified 24 hours before the event, the fee will be refunded directly from the link above.
We hope you can make it!
antitrustitalia
Media Partner: